One – Human Interest
Teen Creates App So Bullied Kids Never Have To Eat Alone
You're at a cafeteria, you've got your lunch … and then you just don't know where to sit. You don't want to sit alone, but you also don't know who would be friendly and let you sit with them. Sixteen-year-old Natalie Hampton has been there. She's an 11th-grader from Sherman Oaks, Calif., and the creator of a new app called Sit With Us. The rest of the story is here.
View the World Watch List for Christian persecution around the world here. 
Two – Health and Science
These Conjoined Twins Were Finally Separated Thanks To A Rare Surgery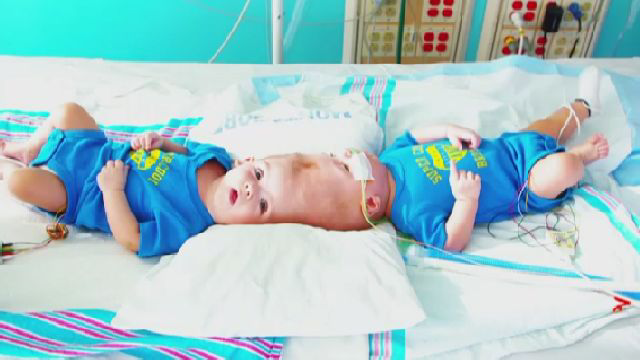 Find out more about this wonderful story here.
Three – Recipe
Pumpkin Angel Food Cake
Ingredients:
1 (18 oz) package angel food cake mix
1 (15 oz) can pumpkin puree
2 teaspoons pumpkin spice (more or less to taste)
1 cup waterInstructions:
Preheat oven to 350 degrees and lightly grease a 9×13 baking dish.
Mix all of the ingredients together until combined. Pour into the prepared baking dish and bake according to package directions (mine was about 30 minutes).
Cool completely. Cut into squares and serve with whipped cream. Serves 16.
Find original recipe here.
Four – Prep
Homemade Emergency 72-hour Food Kits
"In the USA, or any other advanced economy, it's now easier to get food than it's ever been. Most of us, especially in cities, can buy food pretty much around the clock – or we can store it at home in the freezer. But what happens if this suddenly becomes impossible?
"It doesn't take much to disrupt our food supply chain. A terrorist incident, earthquake or even a bad storm can do it – anything that closes retailers, restricts your mobility or puts the power out. If that happens our modern society suddenly has a problem with food. You can't buy anything, the ready meals in the freezer will soon start to deteriorate as they thaw and you don't have power to cook them. How well placed are you to survive in this situation?" Go here to find out if you are prepared.
ALWAYS KEEP PLENTY OF WATER ON HAND.
Five – Foundation
"Trust in the LORD with all your heart; and lean not unto your own understanding. In all your ways acknowledge him, and he shall direct your paths." Prov.3:5-6
[The health  information provided is not intended to be a substitute for professional medical advice.
As health and nutrition research continuously evolves,
we do not guarantee the accuracy, completeness, or timeliness of any other information presented in this Website.]
Please ask permission/give attribution for anything taken from this Website. Thank you.
Deborah M. C. C. © 2006 – 2026
(I do not necessarily endorse ads appearing on this Website.)